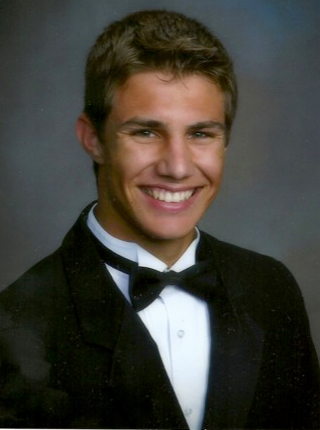 I'M LOGAN IT Foundation was started in August 2012 to remember and honor a young man who was committed to caring about and joining together others. Logan Matthew Kushner was 19 years old, home from college on Christmas break when he died January 8th, 2012 in a drowning accident after smoking a legal form of synthetic marijuana. Logan was not someone who was known for drug use. He was a good student and athlete whose life revolved around school activities and team sports. The foundation's message is for young people to learn from Logan's mistake and realize how precious and meaningful their lives are. Logan loved life and lived each and every day with a sense of pride, excitement and purpose.
Logan "never knew a stranger". His most important quality was caring about people and making a deep impact on them. His smiles, hugs and enthusiasm for life were genuine. His resiliency in spirit and in overcoming adversity was proven through his capacity to live with Tourette Syndrome. He enjoyed being involved in the Juvenile Diabetes Foundation (JDRF) annual fundraiser, where he parked cars in a full tux to support a close family friendship. The I'M LOGAN IT Foundation's goal is to remind us to always give 150% effort in everything we do and to always be there to lend a hand to help those in need.
Logan was a graduate and lifer of Saint Paul's School and a graduate of Palm Harbor University High School Medical Magnate Program, where he was an outstanding athlete and Varsity member on the Hurricanes Football and Wrestling teams. He was committed to daily practices and his teams while maintaining good grades and volunteering over 200 hours at Mease Countryside Hospital. Logan also worked several summers at Camp Cody in New Hampshire as a counselor in training. Logan was proud to be both a Bar Mitzvah and Confirmation graduate at Temple Ahavat Shalom. He enjoyed being a member of the temple's youth group to continue his studies and social life. After graduating PHUHS, Logan attended Stetson University in Deland, FL on a merit scholarship with the intention of being a chemistry major. He pledged Pi Kappa Alpha fraternity and was the quarterback and captain for their championship flag football team.
Logan lived his 19 years of life to the fullest each day with a genuine caring for others.
"Logan Never Knew A Stranger"