5th Annual I'M LOGAN IT Flag Football Tournament Raises  over $30,000 in Donations for Scholarships and JDRF
The 5th annual "I'M LOGAN IT" Flag Football Tournament, a day of fun, friendship and football, was held at Joe DiMaggio Sports Complex in Clearwater on Dec. 17, 2015. A record 40 teams and more than 300 athletes, ages 15 – 50 came out and participated, helping to raise over $30,000 through tournament sponsorships, donations, raffles and concessions.  All of the net proceeds will go towards providing college scholarships for local youth and to the Juvenile Diabetes Research Fund (JDRF).

Congratulations to the winning teams in each division:
High School – Countryside Dolphin II
Powder Puff – 216 Gifting, Inc.
Weekend Warrior – Jellyfishes
Competitive – Average Joe's
Top Gun Finalists – All Heart and Headliners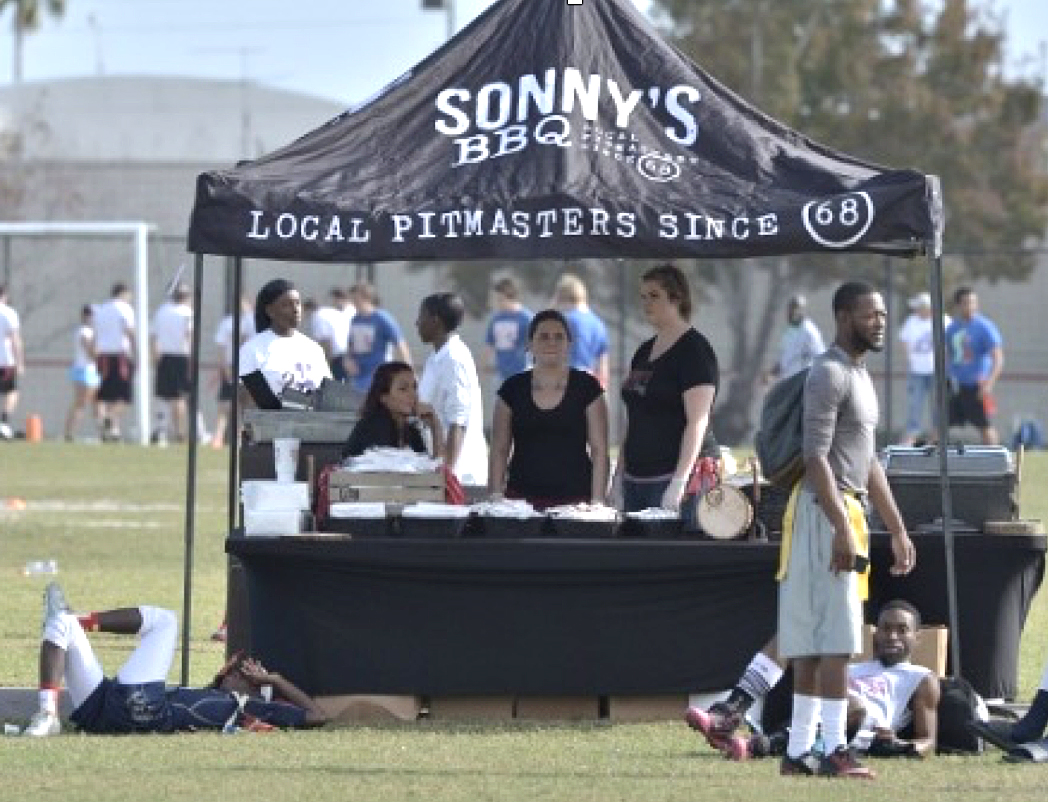 Special thanks go out to Sonny's Barbecue in Palm Harbor for again catering a delicious half-time barbecue and to Anthony's Coal Fired Pizza in Safety Harbor for hosting the pre tournament party. We'd also like to express our thanks to Keith Day with "Events Done Right" for serving as DJ.
Additional appreciation goes to Chris Hoban and the referee crew for another great job officiating and managing all the games, along with Matt Sansbury and Randy Cheek for arranging the scheduling and laying out the fields. Mia Rosenstein , Leann Jarczynski, Kathy Frid, Lynn Sutherland. Bill Pette and Alan Garber for organizing the volunteers, team sign-in, raffle, silent auction, concessions, and scoring.
Most importantly, we'd like to thank all of our SPONSORS, DONORS, VOLUNTEERS and TEAMS for their continued support, dedication and participation in making this year's tournament another outstanding success!
To view the Smile Box slide show and/or download the event's photos, Click here 
(Click the "SAVE" Icon to view all of the photos as thumbnails and to download individual pictures.)
I'M LOGAN IT Foundation, P.O. Box 307, Safety Harbor, FL 34695-0307 Email: info@IMLOGANIT.com Website www.IMLOGANIT.com